| | | | |
| --- | --- | --- | --- |
| Hi-Quality Digitally Printed & Shipped in 1 Day | | | Indoor/Outdoor Use up to 3 Years |
| Premium 13 ounce Vinyl Banner Material | | | Waterproof & UV Protected |
Need a Banner for Church? Order Now . . .
Fast Next Day Digital Printing • Low Prices • High Quality • Premium Vinyl Material • Long-Lasting • Indoor & Outdoor Use • Hundreds of Sizes

---
---
Religious institutions such as a church need a banner for various reasons. Whether it's to support a charitable cause or to spread the word of the priest, a church banner can increase your outreach. These inexpensive ad mediums can create a seamless link between preachers and their audiences.
These days, get easy access to quality church signage through 1 Day Banner. Here's a guide for you to learn more about the usage of banners.
Church Usage and Slogans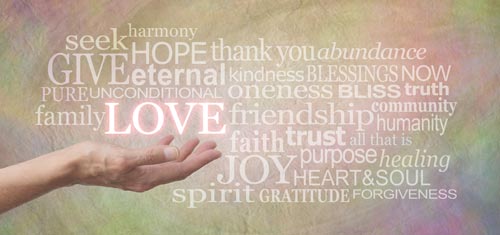 Banners have biblical analogies that make them an essential part of church services. Ancient folklore states that banners were regarded as endings that declared one's allegiance to the almighty lord. The followers of Jehovah used banners to proclaim their devotion to God and promote his glory.
These banners have several utilities that go beyond the realms of worship and preaching. Parishioners use them on the church premises to create a series of messages. A well-designed sign inspires devotion and likewise triggers followers to act.
Most importantly, if you're a priest, you'd want to liven up the church spirit by keeping the ambiance fresh.
Banners with bright colors and creative artwork bring an inviting new perspective to biblical stories. Church authorities use them to hold the attention of church-goers. Just like any other event, parishioners use indoor banners to decorate the space for various holy retreats and festivals.
Whether it's Christmas, Easter, or Ash Wednesday, customers use indoor signage to celebrate and promote the inner essence of these holy feasts. Use one of our beautiful banners in custom sizes that connect you with the divine festive spirit. We design such banners to create a serene atmosphere which is preferable for worship.
It occurs when you've arranged the sermon in a multipurpose area. Hang or mount the banners on the wall using bungee cords or Velcro to cover unnecessary distractions.
To enhance the effectiveness of banners, design the signage with appropriate text that matches the occasion or the sermon. Here are some ideas:
'Our Doors Are Always Open'
'Come Worship With Us'
'Feed Your Faith & Your Fears Will Starve To Death'
'Let Your Light Shine'
'When Life Isn't A Bed of Roses, Remember Who Wore The Thorns'
Besides these sample text messages, you can customize the church brand with a specific message. It can be the priest's sermon or a quote from the Bible.
[Click to read more/less]

Eye-Catching Church Designs

Churches not only organize religious conferences but are responsible for hosting several events, such as summer camps, charities, study groups and more. Let religious communities know about your upcoming events through church signs. Be it a gathering, a charity product sale, or a press meet-up for news purposes.

Hoist the signage on the church wall or install them on a high building. That way, most drivers and pedestrians will notice it.

Choosing a banner depends on various factors, such as the placement, the finishing item, the audience, and especially the banner size. First, determine if you need outdoor or indoor church banners. In the case of indoor events, apply somber color combinations and cursive fonts to promote the teachings of Christ.

Are you planning an Easter luncheon outdoors? 1 Day Banner can provide you with many different options that range from pole pocket banners to wind slits. Use backdrop banners with a big logo and beautiful images for a better view from afar.

Make sure you're aware of the sign size and its purpose. If you intend to use them as way finders, hang a banner that can direct people to the altar or help them find a way back to the church parking lot.

We have multiple vinyl banner sizes from which you can easily choose your preferred church banner size. Is your banner dimension not listed? No worries. Contact our experts, and we'll get it sorted.

Remember, we offer quality and smooth vinyl banners with lasting assurance and water-resistant features. Thousands of happy customers prefer a vinyl banner over fabric since it's more durable and cost-effective than any other banner fabric.

Ensure your design is using high-resolution pictures. Custom-made indoor banners with your graphic images can leave a better impact on visitors.

Upload them on our website after ensuring they meet the artwork specifications. From here, we take charge and can send over a design proof via email if requested before printing the finished products.

Frequently Asked Questions

How much do church banners cost?

At 1 Day Banner, you'll have banners at a lower price than the market value. However, the price primarily differs based on size. Visit our product pages and choose a size to view the price.

How long does a banner last?

Any vinyl banner lasts for three years at least. If you take proper care and store it in the right place, a banner can last longer.

Can these banners be used outdoors?

Yes, you can use these banners outdoors. Get a banner stand of your choice and display a rolled-up banner in your churchyard for the upcoming festive season.

How do I hang these banners?

Hang your beautiful church sign on the fence or set it between two poles using our simple finishing items, like grommets, pole pockets, bungee cords and more.

Can the banners be printed with custom designs and logos?

Yes, we can print your logos and designs on your custom-made church sign.

Conclusion

Designing and customizing a church banner is now easy with 1 Day Banner's intuitive online design tools. Whether it's for a wedding or your Sunday service, next day banners can grow your follower base and increase your reach among target communities. Get your fast banners from us now!